Existing syndicated loan refinanced ahead of schedule
Removal of restrictions pursuant to the previous KfW facility
Long-term maturity until at least October 2028
Syndicate of excellent bank addresses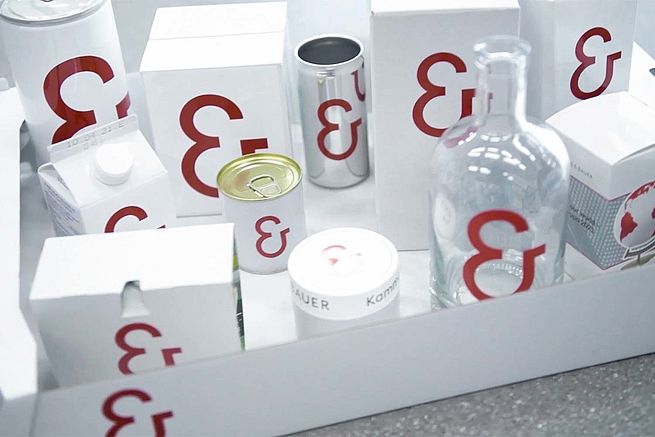 Koenig & Bauer AG, Würzburg ("Koenig & Bauer", WKN: 719350/ ISIN: DE0007193500), a leading global technology provider focused in specialty printing applications, particularly in the packaging sector, has successfully completed an early refinancing round, thus ensuring the medium-term stability of its funding capabilities.
The new syndicated credit facilities replace the existing arrangements, which were due to expire at the end of 2024. "As in the past, our own liquidity together with the flexible credit facilities will allow us to finance our planned organic growth in the promising market of packaging printing, giving us the financial leeway we require for strategic investments and acquisitions," explains Dr Stephen Kimmich, CFO of Koenig & Bauer AG, adding that "with the early termination of the KfW loan obtained in connection with the Covid-19 pandemic, Koenig & Bauer will no longer be subject to any of the restrictions associated with that loan."
In addition to a revolving cash facility of €300m, the syndicate finance includes a guarantee facility of €200m. The credit facilities have a maturity of five years, meaning that they will expire in October 2028, subject to a two-year extension option in agreement with the lenders. To highlight the importance that Koenig & Bauer attaches to sustainability in its funding operations, the agreement now provides for an ESG rendezvous clause in addition to the usual Loan Market Association (LMA) requirements. This is to be implemented in 2024, subject to the consent of all parties involved.
The banking syndicate is lead-managed and the facility arranged by Commerzbank Aktiengesellschaft and UniCredit Bank AG. It also includes Bayerische Landesbank, BNP Paribas S.A. Niederlassung Deutschland, Deutsche Bank, DZ Bank AG, HSBC Continental Europe S.A., Germany and Landesbank Baden-Württemberg. Credit Suisse (Schweiz) AG has also been gained as a further member. In addition, KfW, which is now in a new role, will remain in the syndicate via the 290 funding programme for digitalisation and innovation.
Koenig & Bauer was advised by the Frankfurt office of Allen & Overy LLP and the banks by the Frankfurt office of Freshfields Bruckhaus Deringer Rechtsanwälte Steuerberater PartG mbB.
In addition, Walder Wyss AG assisted Koenig & Bauer with the Swiss aspects of the transactions, while the banks were advised by Homburger AG for this purpose.